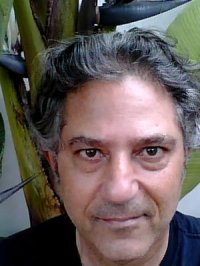 2015:
Beginning to eat the elephants here in Santa Barbara, meaning I am steadily chipping away at some very major issues in town.

 

Said goodbye to Dad.
2014:
On March 17, I begin my new role as City Attorney for the City of Santa Barbara.
2010:
<![if !supportLineBreakNewLine]>
<![endif]>
I am now a member of the Board of Directors of the League of California Cities.

<![if !supportLineBreakNewLine]>
<![endif]>
2009:
Colleagues retire and move on, the state goes functionally bankrupt, and our work load keeps growing!
2008:
Ventura has proved to be every bit as rewarding as I had hoped. Many challenges, many opportunities.
2007:
Big changes afoot!! On August 13, I began a new chapter in my life as City Attorney for the City of San Buenaventura, California. My in-house public law career began in Ventura back in 1986, so this was a wonderful homecoming.
2006:
I wrote my first professional publication since coming to Colorado. I presented "First Amendment Jeopardy! A City Attorney's Survey of Key First Amendment Issues" to the 84th Annual Conference of the Colorado Municipal League in Breckenridge. The paper is available here.
I have been the beneficiary of constant professional courtesy and generous assistance from my Colorado city attorney and public law colleagues. This welcome has reinforced my belief that public lawyers are the finest service professionals in America.
I was honored as 2006 Outstanding City Attorney by the Metro City Attorneys Association
2005:
Glad that one's over! Said goodbye to Mom.  What doesn't kill you makes you stronger, eh?
2004:
On April 29, 2004, I passed the Colorado Bar Exam. I was sworn in on May 7, and appointed as City Attorney on May 18, 2004.
2003:
On September 5, 2003, Chief Justice of California Ronald M. George presented the award. Read the Chief Justice's comments here. My acceptance comments are posted here.
On September 15, 2003, I began work as the City Attorney (designate) of Boulder, Colorado.